The 5 Best Shopify Apps to Boost Your E-commerce Success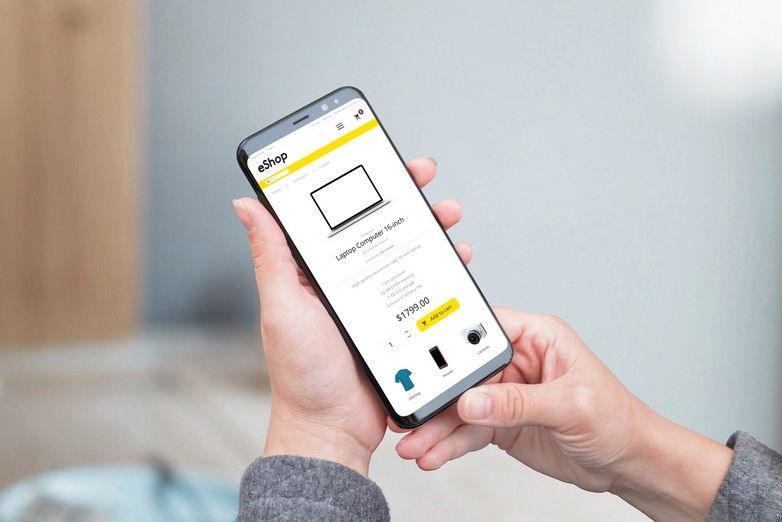 In the dynamic world of e-commerce, keeping up with the competition can be a challenging feat. However, the right Shopify apps can make all the difference, allowing you to streamline operations, boost sales, and enhance customer experiences. Here, we spotlight five of the best Shopify apps that every e-commerce store owner should consider.
Why use a Shopify app ?
Shopify apps are tools that extend the functionality of your online store, allowing you to enhance and customize your e-commerce platform to suit your business needs and customer preferences. They offer a multitude of solutions, from optimizing your store's SEO, managing inventory, improving site speed, to creating engaging promotional campaigns and much more.
In essence, Shopify apps can make managing an online store significantly easier and more effective. They provide an opportunity to automate various aspects of your business, saving time and resources that can be invested in other growth strategies. Moreover, these apps often include analytical features that can provide invaluable insights into your store's performance and customer behavior, helping you make data-driven decisions.
For those who are new to e-commerce or want to elevate their existing online business, Shopify apps are a game-changer. They are designed to simplify complex processes, increase operational efficiency, and ultimately, boost sales and customer satisfaction. Hence, choosing the right apps for your Shopify store is crucial in shaping your e-commerce success.
1. WideBundle : the must-have for shopify store
Successful e-commerce strategies often rely on incentivizing customers to increase their average order value. That's where WideBundle shines. This Shopify app is designed to facilitate the creation and management of product bundles, one of the most efficient strategies to boost sales and increase customer satisfaction.
WideBundle simplifies the process of creating product bundles, allowing you to sell combinations of products at discounted prices. Instead of buying individual items, customers can purchase a bundle of complementary products, offering them increased value for their money. For ecommerce store owners, this often leads to higher order values and greater profitability.
The app's design is tailored to provide an effortless experience. Even for those new to ecommerce stores, WideBundle makes it easy to set up product bundles. The interface is intuitive, guiding you through every step of the process. You can select the products to include in each bundle, set the pricing and discount levels, and even personalize the visual presentation to align with your brand identity.
Moreover, WideBundle provides a flexible framework for bundle customization. As an e-commerce store owner, you have the freedom to determine the configuration of your bundles, allowing you to meet varying customer preferences. This capability helps enhance the customer shopping experience, making your online store a go-to place for unique, value-packed product combinations.
In addition to its robust features, WideBundle offers a 14 days free trial. This gives you the opportunity to explore the app's functionality and gauge its impact on your sales before committing to a paid plan. By integrating WideBundle into your Shopify store, you can take advantage of the proven benefits of product bundling, propelling your e-commerce success to new heights.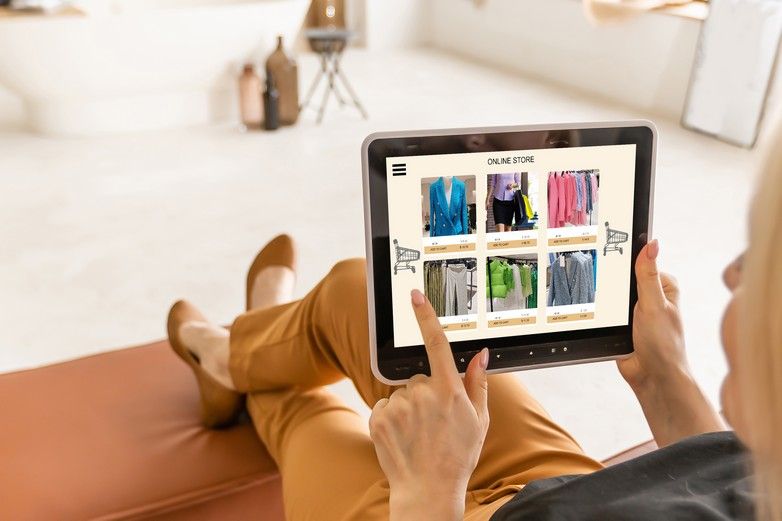 2.Release it : Maximizing E-commerce Success
Release It stands as a premier app within the Shopify platform. It provides a robust suite of features specifically designed to streamline the operation of online stores, making it an attractive option for store owners aiming to boost efficiency and maximize profitability.
Release It's standout attribute is its user-friendly product listing functionality. This feature allows users to swiftly create and manage product listings, supplemented with detailed descriptions and high-quality visuals. Furthermore, the app's batch editing feature plays a crucial role in saving precious time, particularly when managing extensive inventories, which enhances the overall operational efficiency.
The order management and fulfillment procedures are also simplified with Release It. Its intuitive system facilitates easy tracking and managing of orders, assuring precise and timely fulfillment. The app's integration with a wide array of shipping carriers grants store owners the ability to offer varied shipping options, giving customers the flexibility they desire.
An integral part of Release It's functionality is its potent analytics and reporting tools. These utilities enable store owners to delve deep into their sales performance and customer behavior, providing valuable insights. This data-driven approach aids store owners in fine-tuning their sales strategies, thus maximizing profitability.
In addition, Release It's bulk discount functionality stands out among its features. This tool empowers store owners to establish tiered pricing or volume discounts, a proven tactic to stimulate sales and enhance the average order value.
Release It goes beyond providing functionalities; it guarantees solid customer support, ensuring prompt resolution of any issues or concerns. This commitment to support, combined with its comprehensive features, makes Release It a highly reliable and effective tool for any e-commerce store owner.
🎁 SPECIAL OFFER : Extended free plan with 100 free orders / month for the first
2 months.
How to get the special offer?
Download Releasit with this link (and only this link !)
https://releas.it/codform/widebundles
3. PageFly : the best page builder
PageFly is an exceptional Shopify app and deserves a spot among the best due to its advanced and user-friendly features. With PageFly, you get access to a powerful page builder that offers an unprecedented level of customization and control. Whether you're building product pages, landing pages, or an entire website, PageFly's intuitive drag-and-drop interface makes the design process simple, even for non-tech-savvy users.
But it's not just about the ease of use; it's about the results too. Pages built with PageFly are responsive and optimized for both desktop and mobile devices, ensuring a seamless shopping experience regardless of the user's device. Plus, it offers a suite of SEO tools to boost your page rankings, meaning more visibility for your store and products.
Furthermore, PageFly integrates smoothly with a range of other popular Shopify apps, allowing you to easily add reviews, chat features, and other elements to your store. And with a robust library of templates, getting started has never been easier. All these features combined make PageFly a fantastic tool for enhancing your Shopify store's functionality and overall customer experience.
🎁 SPECIAL OFFER : -20% on all the paid plans.
How to get the special offer?
Download PageFly with this link (and only this link !)
Then, read this article
4. CJ Dropshipping : the best dropshipping solution
CJ Dropshipping has established itself as a standout among Shopify apps, specifically for its comprehensive dropshipping solutions. The platform effectively eliminates many of the challenges traditionally associated with dropshipping, making it an invaluable tool for e-commerce businesses looking to streamline their operations and expand their product offerings.
One of CJ Dropshipping's major strengths is its expansive product sourcing feature. Users can easily search for and import a vast range of products directly to their Shopify stores, essentially providing limitless potential for inventory expansion. Moreover, the app goes the extra mile by offering custom packaging and private labeling services, allowing for greater brand consistency and enhanced customer experience.
When it comes to logistics, CJ Dropshipping shines with its global warehousing and efficient shipping services. The platform's extensive logistics network ensures faster and more reliable delivery, which is crucial in the competitive e-commerce space. In addition, CJ Dropshipping offers a straightforward process for handling product returns, reducing the burden on the store owner and fostering customer satisfaction.
The platform also stands out for its user-friendly interface and robust analytical tools. Users can effortlessly manage their products, orders, and shipping settings all from one dashboard. Furthermore, the platform's data tracking capabilities allow for strategic decision-making, helping store owners optimize their product offerings and pricing strategies based on consumer behavior and market trends.
🎁 SPECIAL OFFER : $3 discounts if you buy $10, $5 -> $20, $7 -> $30, $10 -> $50
How to get the special offer?
Get the discount with this link (and only this link !)
Register to CJ Dropshipping with this link
Download CJDropshipping app
5. Willdesk Optimizing Customer Interactions
Willdesk is an innovative Shopify application that enables you to interact with your customers on a real-time basis, thereby delivering timely solutions and driving customer satisfaction.
One of the standout features of Willdesk is its ability to handle customer inquiries rapidly and efficiently, which can significantly enhance your customers' overall shopping experience. Its live chat feature ensures immediate response to customer queries, resulting in an improved customer relationship and fostering loyalty.
🎁 SPECIAL OFFER : -30% on all the paid plans for the first 2 months.
How to get the special offer?
Download Willdesk with this link (and only this link !)
Then, send this code "Willdesk-WideBundle" to Willdesk customer service, they will get 30%
OFF for the first 2 months.
In conclusion, the best Shopify apps can provide your e-commerce business with a significant edge, improving customer experiences and boosting your sales. It's essential to choose the right apps that align with your business goals and needs. Start with a free trial where possible and transition to a paid plan as you see results. These are just a few of the tools that can propel your Shopify store to new heights. Remember, success in e-commerce comes from continuous learning, experimenting, and adapting to the ever-changing online shopping landscape.
If you want to know more about the best upsell and cross-sell apps, you can find the best solutions in our article here.
WideBundle emerges as one of the leading Shopify app for bundle creation due to its feature-rich interface and user-friendly operations. It provides an intuitive solution for eCommerce businesses who wish to explore the vast potentials of product bundling, offering them the tools to create, customize, and manage their bundles seamlessly.
You have 14 days of FREE TRIAL, the app takes just 5 minutes to set up, and our extremely reactive customer support is available for you 7 days a week.