Choosing the Best Converting Shopify Theme : Boost Your Online Sales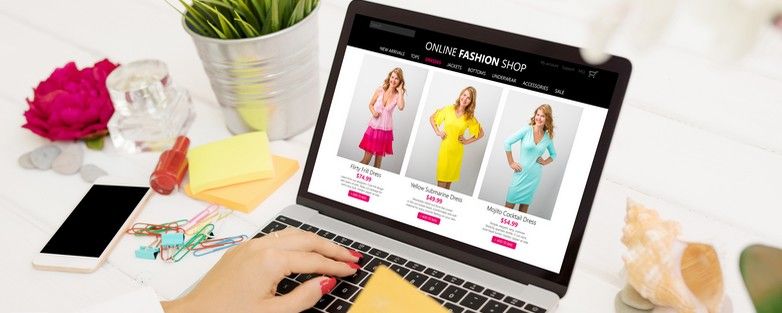 Shopify themes play a vital role in any online store's success. The right theme can make your site more appealing, improve user experience, and most importantly, boost your conversion rate. This article will guide you in choosing the best converting Shopify theme to help skyrocket your online sales.
Why Shopify Themes Matter
Before diving into the features of the best converting Shopify themes, it's crucial to understand their role in your Shopify store's success. Themes act as the foundation of your ecommerce store, dictating its aesthetics, functionality, and user experience. Here are several reasons why your Shopify theme is paramount:
● First Impressions: When a potential customer lands on your site, the first thing they notice is your store's design. A visually appealing, professional-looking theme creates a positive first impression, increasing the chances that visitors will stay longer and explore your offerings.
● User Experience: A good Shopify theme ensures smooth navigation, quick load times, and an overall enjoyable browsing experience. If customers can easily find what they're looking for and enjoy their shopping experience, they're more likely to convert and even become repeat customers.
● Brand Identity: Your Shopify theme should reflect your brand identity. It's not just about selling products; it's about promoting your brand. A consistent and engaging theme that aligns with your brand can help build trust with your audience and foster customer loyalty.
● Conversion Rate Optimization: The best Shopify themes are designed with conversion rate optimization (CRO) in mind. They include strategically placed call-to-action (CTA) buttons, customer testimonials, and other trust signals. These elements can guide visitors through the sales funnel and increase the likelihood of a purchase.
● Functionality: Different Shopify themes come with different features and functionalities. Some themes are built for large inventories, while others are designed for single-product stores. Choosing the right theme can enhance your store's functionality and make managing your online business easier.
● SEO-Friendly: A good Shopify theme is SEO-friendly. This means it's designed in a way that makes it easier for search engines to understand and rank your site, helping potential customers find your store when they search for products like yours.
As you can see, the theme you select plays a significant role in how successful your online store can be. So take your time to choose a theme that is visually appealing, user-friendly, aligns with your brand, optimizes for conversion, offers the right functionality, and is SEO-friendly.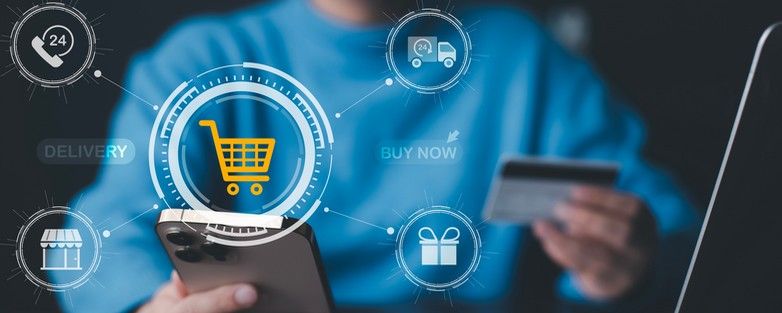 Features to Look For in a Converting Shopify Theme
In the realm of ecommerce, the right features can drastically boost your store's conversion rates, ultimately resulting in increased sales.
Selecting a highly converting Shopify theme isn't merely about aesthetic appeal, but about the specific functionality it offers that can enhance the user experience and streamline their purchasing journey.
Let's delve into the key features to seek when choosing a Shopify theme that can effectively turn your website visitors into loyal customers.
Mobile Responsiveness
In today's digital age, many customers shop using their mobile devices. The best Shopify theme should have a responsive design, ensuring your store looks and performs well on all devices.
Minimalist Design
A minimalist Shopify theme can help customers focus on your products, reducing distractions, and helping drive sales.
Customization Options
Look for Shopify themes with vast customization options. These themes allow you to tweak the design to match your brand aesthetics and offer a unique shopping experience to your customers.
Product Pages
Product pages are where the sales happen. The best converting Shopify themes offer well-designed product pages that provide detailed product information and high-quality product images.
Third-Party Apps Integration
The ability to integrate with third-party apps is another key feature. These integrations can enhance your store's functionality, from marketing automation to social media icons and Instagram shop integration.
Mega Menu
A theme with a mega menu can help you organize your products better, making navigation easier for your customers.
Some of the Best Converting Shopify Themes
There are numerous high converting Shopify themes in the Shopify theme store, both free and premium, each offering different features and styles.
Booster Theme
One of the best premium Shopify themes, Booster Theme incorporates several conversion focused features like urgency timers, stock counters, and more.
Story Theme
The Story theme for Shopify is a modern and highly customizable theme designed with narrative-focused brands in mind. Its unique feature set and flexible layout allow businesses to easily tell their story and highlight their products in a visually appealing manner. If you want to find more details to add, here is the website of the story theme.
Minimalist Theme
True to its name, this theme offers a clean, minimalist design that is perfect for stores with a small range of products. It also features custom promotion tiles to showcase your products or sales.
Blum Shopify Theme
Known for its contemporary design and high-end feel, this theme is perfect for stores selling premium products. It offers a unique layout and several customization options.
Remember, the best converting Shopify theme for your store depends on your specific needs, the nature of your products, and your target audience. Take your time to explore the various themes available, ensuring they align with your brand, appeal to your customers, and most importantly, boost conversions.
Choosing the right Shopify theme can significantly impact your ecommerce store's conversion rate. While the best Shopify theme for you depends on your unique requirements, ensure it's responsive, minimalistic, customizable, and able to integrate with third-party apps.
Whether you're a new ecommerce store owner or a seasoned veteran looking to revamp your store, investing in a high converting Shopify theme can be the catalyst to take your sales to new heights. Choose wisely, and watch your online sales soar.
Through this exploration of various Shopify themes, one aspect remains clear: WideBundle stands as an incredibly adaptable tool that fits seamlessly with any theme choice. This app, designed to enhance product options and increase average order value, exhibits impressive compatibility, integrating flawlessly across all Shopify themes.
Whether you're operating with a free or premium theme, WideBundle's intuitive functionality can add a powerful boost to your store's performance. By offering a suite of customization options, this app allows merchants to offer enticing bundle deals, volume discounts, and variant options that can significantly enhance the customer's shopping experience.
You have 14 days of FREE TRIAL, the app takes just 5 minutes to set up, and our extremely reactive customer support is available for you 7 days a week.