8 Secret tips for your bundling strategy on Shopify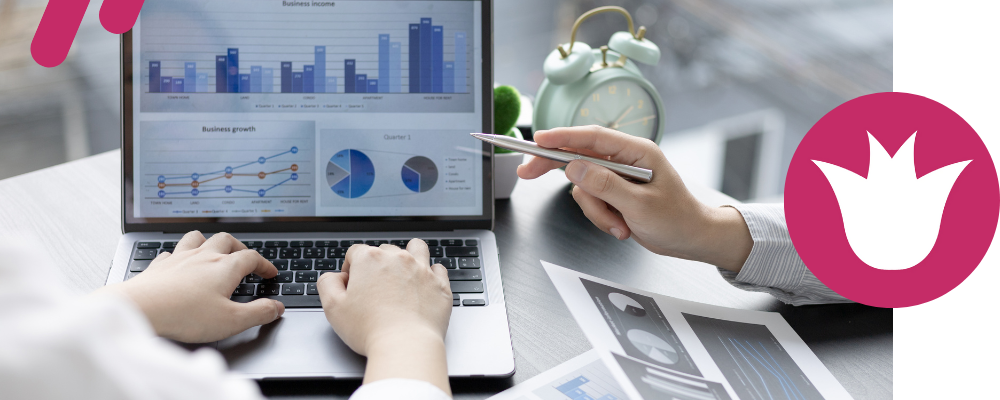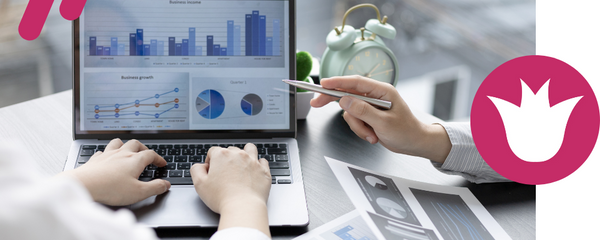 In this article I will show you 8 bundling secrets which will help you to improve your your turnover and income per visitor by boosting your AOV and conversion rate.
First let's start with the basics...
What is a "product bundle"?
A product bundle is a pack of several products sold together. The product bundle is often linked to special offers because its price is always more advantageous for the customers than if he bought separetely the two products of the bundle.
Exemples
Bundle of the same products (click here to see the page in real)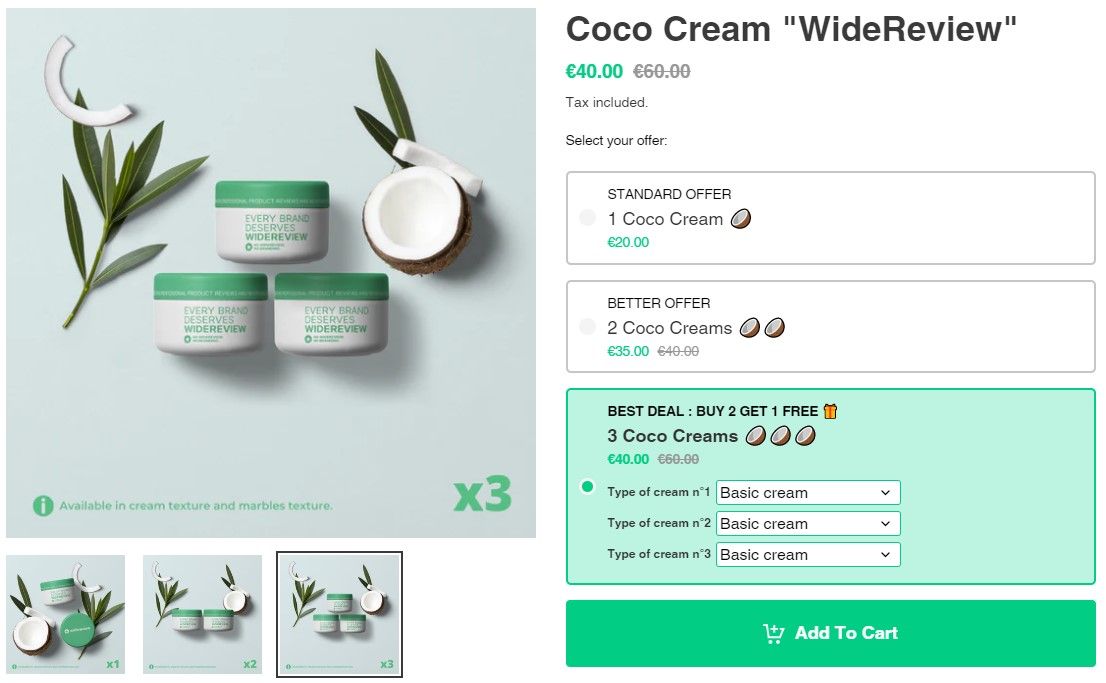 Bundle with different products (click here to see the page in real)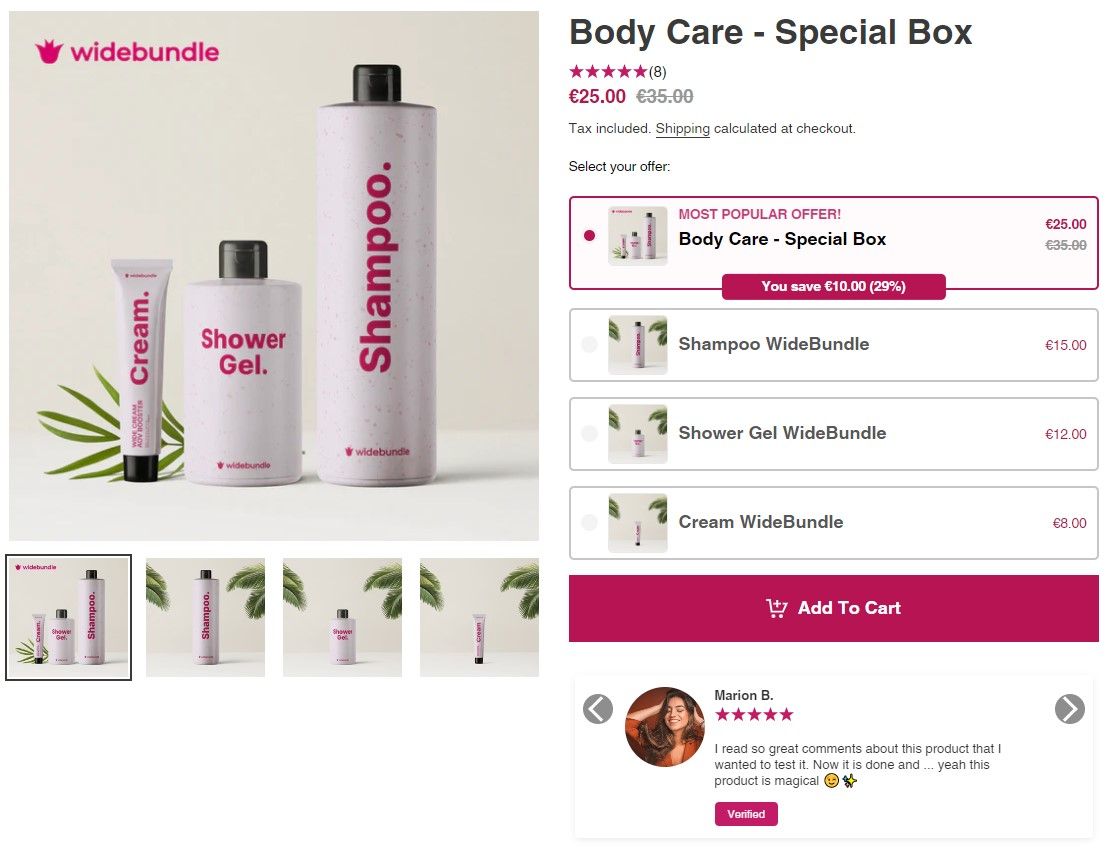 Why are product bundles so great for your business?
First, by buying a product bundle, your customers will pay more money than if they have bought only one product, so the first benefits of using bundles on your Shopify store is improving your turnover by boosting your AOV.
Then, product bundles come always with good deals, and the good deals always turn on the "buying mood" of your customers. So the second benefits of product bundles is improving your conversion rate.
All the Shopify e-merchants want to make more money, that's  why product bundles and offers are so important.
What are the best bundling practises?
Now let me share with you 8 secrets that will help you to create the best bundles and offers on your Shopify store.
Let's go !
Secret N°1 - Create bundles of complementary products.
This may seem obvious to some of you, but I still see too many Shopify store owners who don't do these kinds of bundles even though they have a niche shop with complementary products.
Even worse! In some cases, I come across e-merchants who offer bundles of products that have nothing to do with each other. Do you think it's relevant to offer a "razor + soccer ball" bundle for sale? If I go to your online shop because I have a need related to my beard, why should I pay more for a product that is not related to the need that led me to your shop, there is no logic to that, it is totally counter-intuitive.
Thus, beyond the simple fact of respecting a certain logic, keep in mind that the products you propose in your bundles must complement each other and/or be used together, otherwise your bundles will have a low value for the consumer and will not be an effective incentive to buy.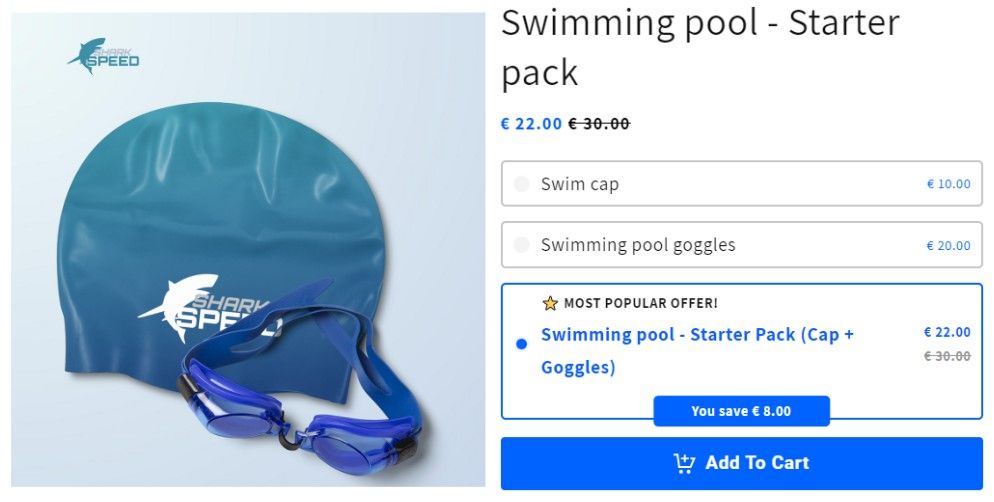 Secret N°2 - Keep a normal offer in addition to your bundle offer.
The price of your bundles must be more attractive to your customers than if they buy separately the same products you sell in your bundles. This is the very principle of offers and bundles, we agree on that.
Thus, offering a normal product offer (without any discount) in addition to your product bundle allows your customer to have a reference point to compare the price they would normally pay (more expensive) vs. the price they pay thanks to the special offers of your bundles (more advantageous). This helps your customer to better understand the relevance of your bundles and the value they will receive by choosing your special offers over your normal offers.
Secret N°3 - Use the "Popcorn" technique.
This commercial technique, more commonly known as the "decoy effect", has been used for many, many years, even before the internet existed, which tells you how effective it is and how well proven it is!
To illustrate this commercial practice, the National Geographic media carried out an experiment in real and neutral conditions in a cinema snack bar.
Initially, only a "SMALL" popcorn cup at 3$ and a "LARGE" popcorn cup at 7$ are proposed for sale. The large majority of the orders will be for the "SMALL" size, the "LARGE" size would not be very successful.
In a second step, a cup of "MEDIUM" size popcorn is added to the sale at $6.5. From this point on, the "LARGE" size will be the most successful. The reason for this is that with such a small price difference (only 0.5$) between the "LARGE" and "MEDIUM" sizes, the "LARGE" size was immediately perceived as extremely advantageous by the consumers. They feel they are getting a good deal, so they buy.
In a similar study by the economist Dan Ariely, the results show that when the middle option is not used, 68% of the choices are for the cheapest option and 32% of the choices are for the most expensive option, compared to 16% of the choices for the cheapest option and 84% of the choices for the most expensive option, when the middle option is used.  The option which was initially the most popular became the least popular and the option which was initially the least popular became the most popular. This is an absolute proof of the efficiency of this incredible marketing technique.
So when you create your bundles, use this technique to influence your visitors' choice towards your most expensive offer.
Secret N°4 : Include free products in your bundles.
Offering bundles with reduced prices is good, but offering bundles with free products is even better!
Everyone loves gifts and free stuffs, so when it's smartly implemented in your bundles, it can help you to increase your conversion rate a little bit more.
Please note: Bundles of the same products, such as "2 products bought = 1 product offered", are very popular.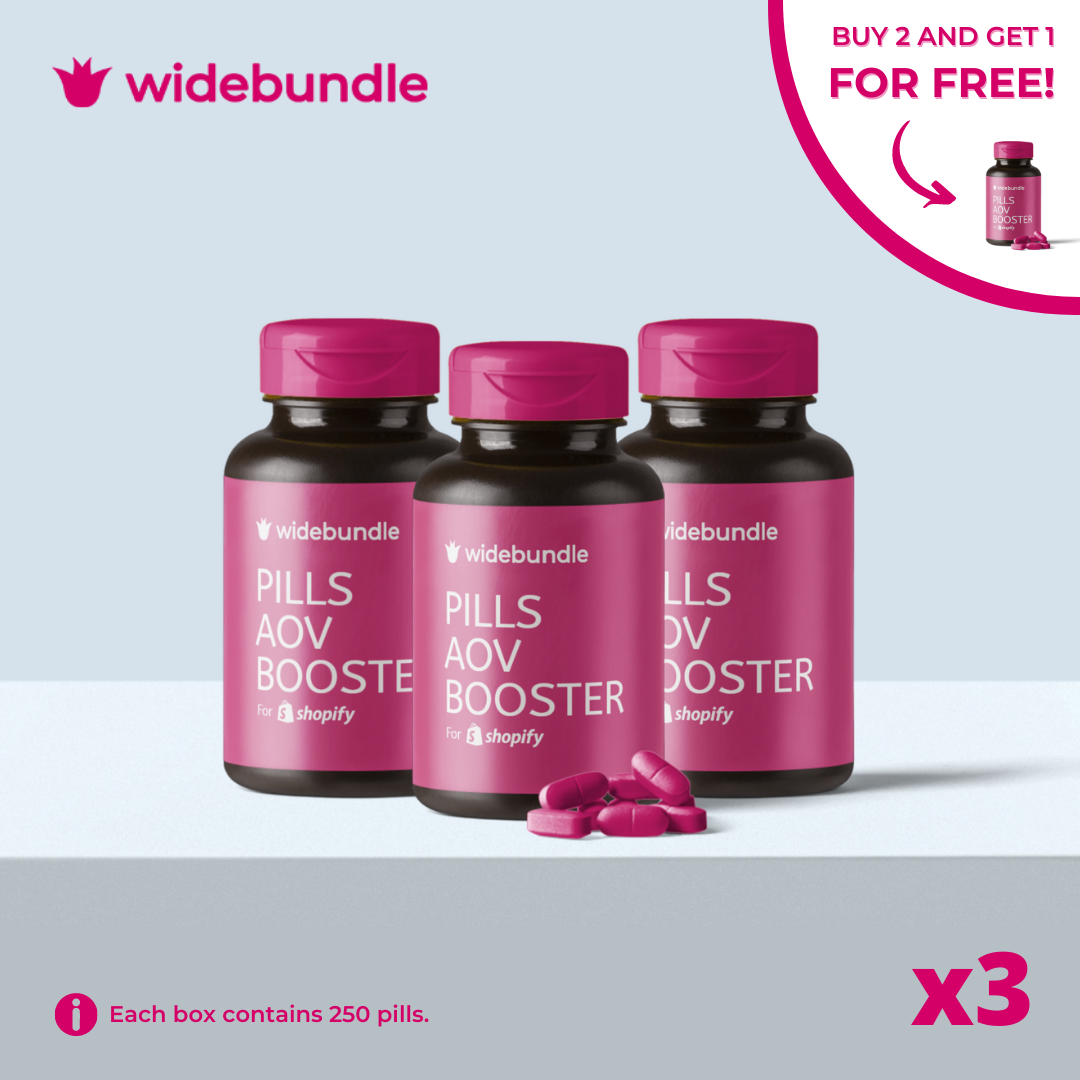 Secret N°5 : Make your offers temporary...or almost.
Do you know what the F.O.M.O. concept is ?
The F.O.M.O. is the Fear Of Missing Out. This fear is usualy there when a temporary and rare event is going to happen.
For example, you might be afraid to miss the sun coming out of the water at sunrise, or the birth of your child, or the special visit of an international star near your home.
What is very powerful is to succeed in bringing this F.O.M.O. into your offers and bundles. To do this, the idea is to create a very attractive offer and to highlight the fact that this offer will be temporary.
Warning! In some countries, it is forbidden to lie when you communicate about the durability of a special offer. Typically, you are not allowed to say that your offer ends in 24 hours if this is not true.
However, this is no reason to remove your special offer bundles from your shop. Bundles are really powerful marketing tools that you can't do without in 2023. Removing them from your shop will decrease your turnover, your income per visitor, your AOV and your conversion rate.
However, in order to comply with the law while using this F.O.M.O., you can organise a promotional calendar according to the periods of the year. For example, in December, you could mention on your offer something like "Special Christmas offer - Ends on 25 December", then on 26 December change the text to "Special end of year offer - Ends on 31 December", and so on.
Secret N°6 : Highlight the savings made by your customers.
A crossed out price before vs after is not enough, the brain needs a clearer, more precise and more direct message to become fully aware of the great offers of your bundles.
By adding a banner or simple text with the words "You save 35€" on your bundles, the benefits of your offers to your customers will stick in their heads faster and more effectively than a simple crossed out price.
Moreover, by doing so, you show directly to your customers the advantages they can enjoy by choosing your bundle offers, which will allow them to feel even more intensely the famous feeling of a good deal.
And a customer who feels he/she is getting a good deal is a customer who had more chances to convert his/her desire to buy into an actual act of buying.

Secret N°7 : Make bundles with "fast and slow selling products".
Bundling is really powerful, sometimes I even find it magical! Typically when you do bundles with very popular products and products that don't sell, offering them together in the same bundle will immediately improve the perceived value of the product that doesn't sell and make it suddenly more attractive.
Thanks to "fast and slow selling" bundles, you kill two birds with one stone: you increase your AOV and you get rid of products that you are not able to sell in normal circumstances.
Secret N°8 : Free delivery on your bundles...but not on the single product.

This point is really effective! All customers hate having to pay for delivery because they feel they are spending money for nothing.
Thus, adding the words "free delivery" on your offer will make it even more attractive and your customer will be much less reluctant to choose a more expensive offer if they do not pay for delivery. Furthermore, if you also highlight the fact that the customer has to pay for delivery if they don't choose your bundle offer, it will look very advantageous and will strongly attract your customer.
Create offers and bundles on your Shopify store now with WideBundle!
Now that you know the power of bundles and offers, you need to create them on your Shopify store.
For this, you can use our amazing app WideBundle :
1. Boost your turnover
✔️ Boost your income per visitor
✔️ Boost your AOV (+30% en moyenne)
✔️ Boost your conversion rate
2. WideBundle issuper intuitive
✔️ Create your offers in 5 minutes
✔️ Onboarding guided step by step
✔️ Article, videos et personnal assistance if needed
✔️ Customer support available 7J/7
✔️ WideBundle evolves regularly based on user feedback
3. And more!
✔️ 100% customisable design
✔️ Compatible with all Shopify themes
✔️ Integration with Page Builders️
✔️ Integration with Cart Drawers
✔️ Integration with C.O.D. forms

You have 14 days FREE trial, download WideBundle now by clicking on the link below!