Kaching bundle quantity deals - Discover the best alternative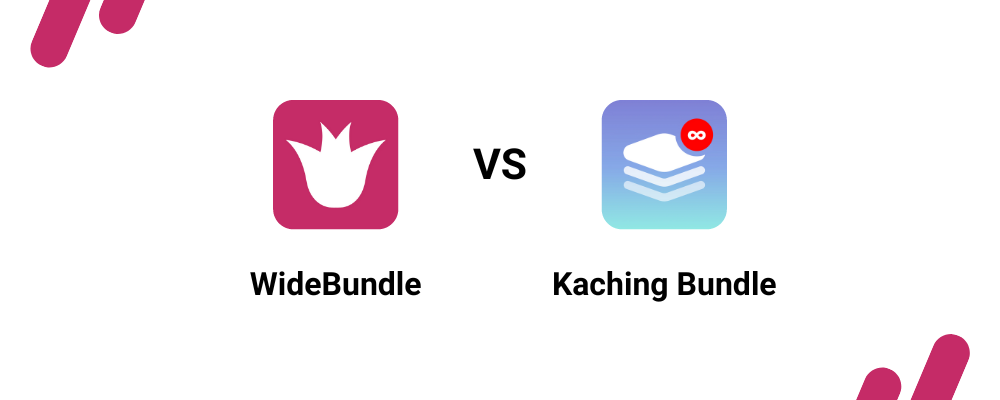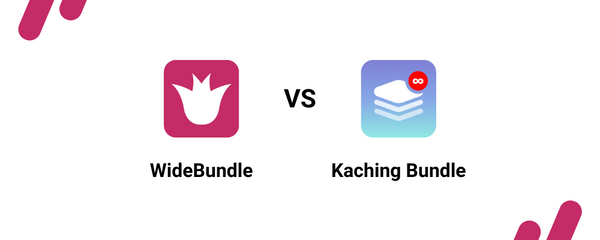 What is the best quantity breaks app for Shopify ? Which Shopify app is the greatest alternative to Kaching Bundle ? Learn why WideBundle is the greatest Kaching Bundle alternative.

What is Kaching bundle quantity break ?
The term "Kaching bundle quantity break" refers to a pricing strategy or feature commonly used in e-commerce platforms, including Shopify, called "quantity breaks." Quantity breaks allow merchants to offer tiered pricing or discounts based on the quantity of items purchased by customers.
Kaching, in this context, likely refers to a specific app or feature within the Shopify ecosystem that facilitates the implementation of quantity breaks for bundled products.
Why choose an alternative to Kaching Bundle ?
The Kaching Bundle founders have developed a really cool product ! Their quantity breaks app is clean, easy to use and effective in less than 5 min.
At first glance it looks like a good quantity break app, but if you compare it with WideBundle, you will realise that WideBundle is more complete and elaborate.
Here are some reasons to look into WideBundle instead than Kaching Bundle if you're looking for a Kaching Bundle alternative.
Reason 1 : Ask for more than just a quantity break app

Today, merchants want to be able to use all possible marketing techniques to optimize their AOV (average order value). That's why they want to offer both quantity breaks and bundles of different products in their store.
With WideBundle you can create new product variants! Thanks to this, you can offer both bundles of different products and quantity breaks for sale.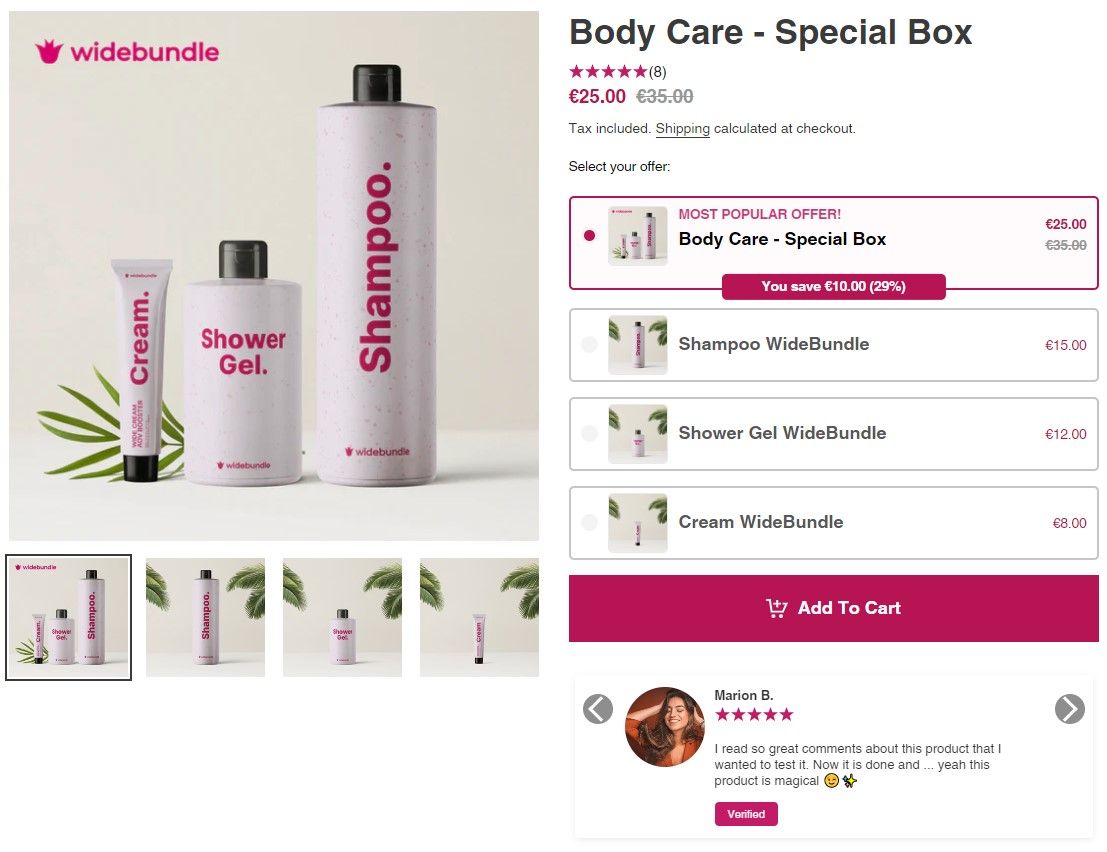 Reason 2 : Don't limit yourself with promo codes!

With Kaching bundle, you can't stack order discounts with product discounts, which is a bit problematic. This prevents you from fully deploying your marketing strategy because you are limited in the use of your Shopify discount codes.
You don't have this problem with WideBundle! Our app doesn't use the Shopify discounts code to work because it creates new variants of your product
Thus, by using WideBundle you can use Shopify discounts without any restriction. So you can start to boost your conversion rate right now!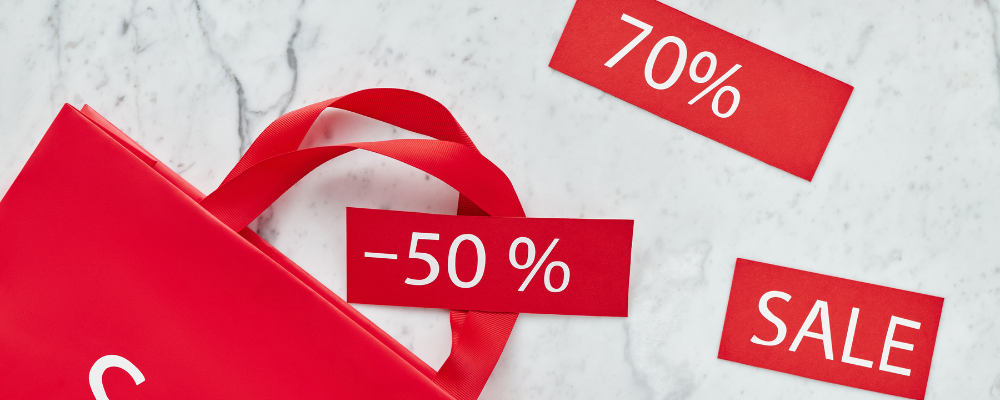 Reason 3 : The customization is at a higher level with WideBundle

Kaching bundle's customization is ok, but WideBundle's customization is clearly at a higher level! ATC button, quantity button, offers' texts,... you can customize all the elements of your bundle.
You can also use the "redirect checkout" for your ATC button, add images (like trust badges) above or below your ATC button, … and more!
Last but not least, if you have a special request for customization, you can contact our customer support with our online chat, Ogi and Mat will help you to do exactly what you want!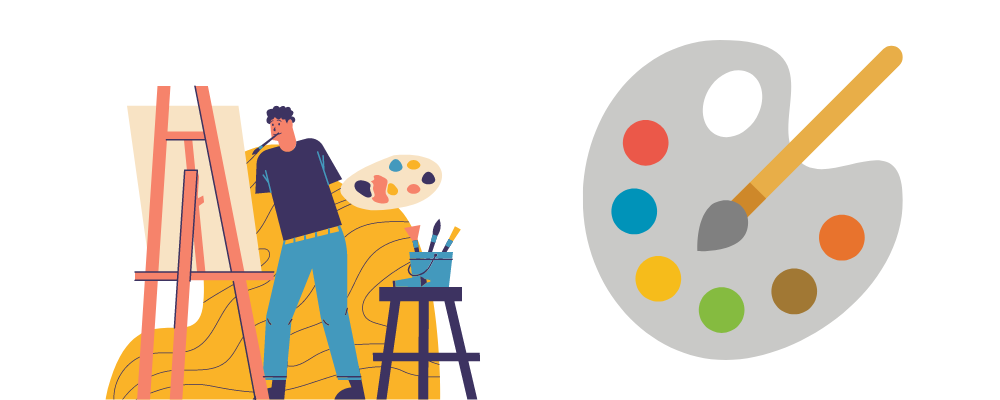 Reason 4 : We have the best customer support of all the Shopify apps

Available 7/7 between 9am and 11pm (+ extra time if it's needed), our customer support replies fast and it is dedicated to you! Our number one value is "User first". Do you need proof of that? Just go on our Shopify app store page and check all our amazing reviews!
✅ No Engagement
You are free to unsubscribe whenever you want.
✅ Free trial
You have 14 days of free trial.
✅ Download WideBundle
Click on the link below to download WideBundle.
Comparison table : Kaching bundle quantity break VS Widebundle
Pricing

Customization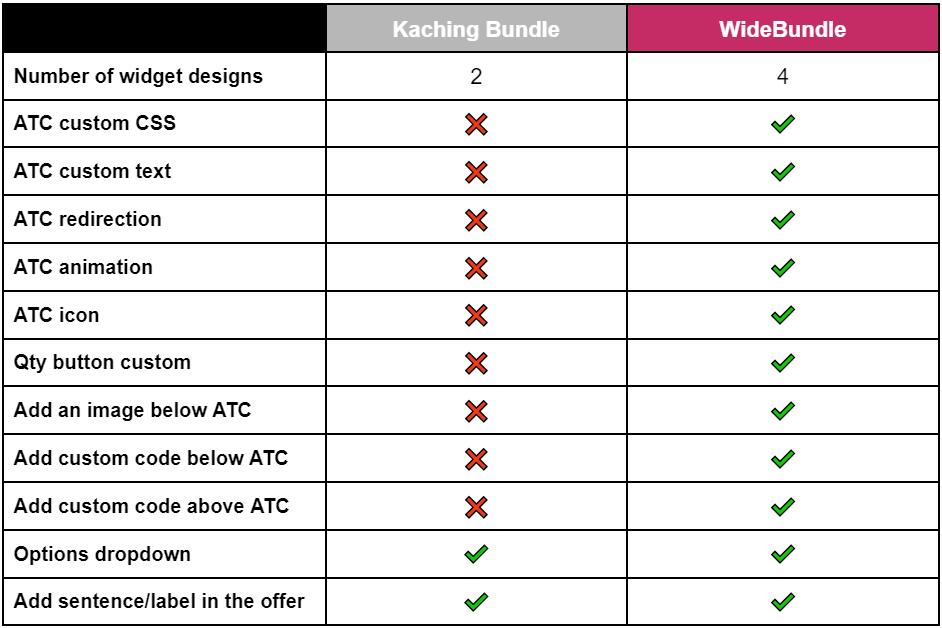 Features
Intuitivity and Easy to use

Customer support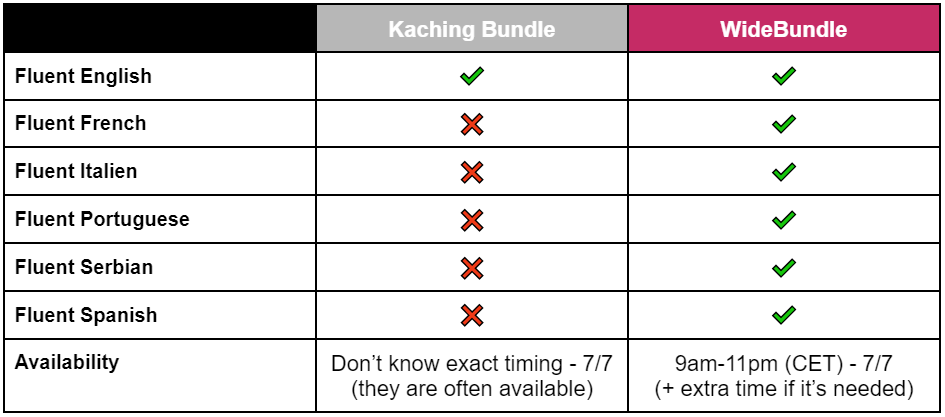 Helpsdesk

Integration

Try now the best bundle app for Shopify!
1. Boost your turnover
✔️ Boost your income per visitor
✔️ Boost your AOV (+30% en moyenne)
✔️ Boost your conversion rate
2. Create bundles easily on shopify
✔️ Create your offers in 5 minutes
✔️ Onboarding guided step by step
✔️ Article, videos et personnal assistance if needed
✔️ Customer support available 7J/7
✔️ WideBundle evolves regularly based on user feedback
3. And more bundles facilities !
✔️ 100% customisable design
✔️ Compatible with all Shopify themes
✔️ Integration with Page Builders️
✔️ Integration with Cart Drawers
✔️ Integration with C.O.D. forms

You have 14 days FREE trial, download WideBundle now by clicking on the link below!