How to increase customer value ? Our comprehensive guide (2023)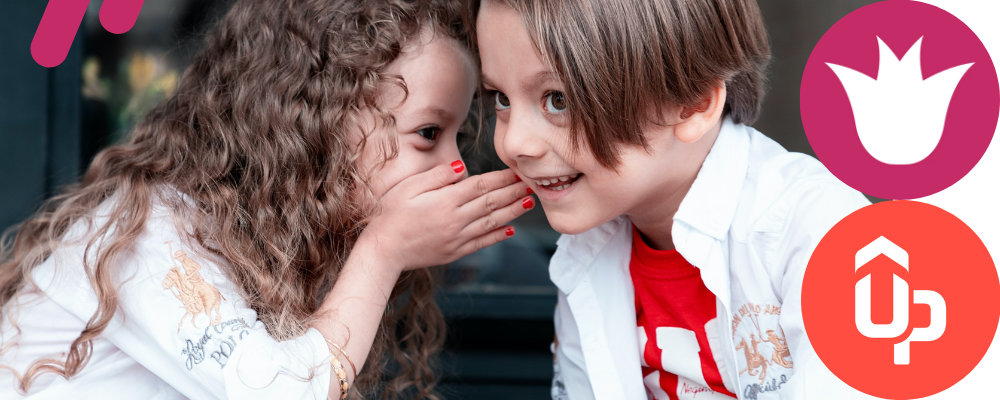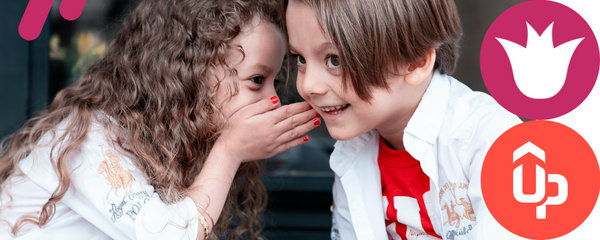 This article is in collaboration with the Shopify app UpPromote

When we think about earning more money from our customers, we immediately think about increasing the customer's AOV (by using bundles app like WideBundle) or increasing the number of re-purchased (by using an email strategy or an app) or many other things… but did you think about turning the customers you already have into sales people? 😌

At the end of this article, you will be able to understand everything about the customer value, why they are so important for you to improve it on your Shopify store, how to improve it and so increase your turnover.

Ready? Let's get started!
What is the "customer value"?
To put it very simply, the customer value is the monetary value of your customer.
For example, if one of your customer bought twice on your shop ($157 the first time and $98 the second time) and turns his/her friend into a new customer for you (the friend bought for $67 of product), the customer value of this customer is $157 + $98 + $67 = $322
You can calculate customer value with more data (then we speak more about customer lifetime value) but to understand the very principle of the customer value, you don't need more 😉
Why is it so important to invest time to increase your customers' value?
First, if you increase your customers' value, this means that without spending more money in acquisition costs, your new new customers will spend more money on your shop than your previous new customers (for the same period of time).
Then, investing time to implement a good strategy to increase your customers' value is like organic sales, it costs almost 0.
Indeed, even if (re)convert people who already bought on your shop is not as easy as pie,it is much easier than turning prospects (people who never bought on your shop) into customers.
So, by finding how to earn more money from people who already bought products on your shop you target people who are already activated by your brands and products so you don't need to spend energy and money to attract them. That's why it will almost cost you 0 compared to if you were looking for converting prospects into new customers.
How to increase your customers' value?
There are many ways to increase your customers' value. The most obvious way is… selling more products to your customers, and to do that you also have different possibilities:
Increasing the customers' AOV
Selling different products who meet the same need
By offering complementary products that address your customer's problem (or related problem), you will inevitably arouse the curiosity of your prospects and therefore have a great chance to increase your AOV.
Bundling
If you offer bundles of different products, you will increase your AOV due to the same reasons as stated in the previous point. The only difference is that you will get more results since bundles come with better offers, which significantly increases your conversion rate.
If you offer quantity breaks bundles, well… the attractive offers combined to higher price of a bundle (compared to a single product) will increase your AOV and conversion rate. That's the very principle of product bundles and offers, and that's why bundles are so important for your business.
You can try our app WideBundle for free for 14 days, so try it now !
Upsell
Same reasons as the first point too but this time the only difference is that you put forward complementary products to your customers at strategic moments of their buying journey (post purchase, cart drawer, ...)
Delivery
Having paying delivery on your shop. We wrote a great article here to present you a very smart strategy to earn more money thanks to your delivery, check it now.
Increasing the number of repurchases
What is new is always interesting. It attracts the eye and grabs the attention, and people like what is new because new is better than old, new is trendy, new is avangardist, new is ego friendly and we live in a society driven by people's ego.
We wrote a great article about the topic "Increase your customers' value by adding new products to your shop", check it now.
Online buyers adore complimentary gifts. In reality, providing them with promotional offers is one of the simplest methods to persuade them to purchase from your shop. Learn more about it in this article.
Well, now that you know some classic (but very effective) ways to improve your customers' value.. It is time to think outside the box 😌
Did you think about turning the customers you already have into sales people? This sounds crazy.. and it is ! 🔥
Referral marketing is a word-of-mouth strategy created by a business to entice repeat consumers to recommend it to their friends, family, and other connections.

Referral is crazy, right? So now, discover how UpPromote can help you to create your own referral program!
Use UpPromote to increase your customers' value thanks to referral.
As an e-commerce store owner, you are always looking for ways to increase sales and drive traffic to your website. One effective strategy that you may not have considered is affiliate/ referral marketing. Affiliate/ referral marketing is a performance-based marketing strategy where a third party will promote your products and earn a commission for each sale made through their referral. By working with a third party (such as affiliates, partners, your loyalty customers, etc.), you can tap into new audiences and increase your online visibility, leading to more sales and revenue for your business.
8 benefits of ecommerce affiliate/ referral marketing
1/Cost-effective marketing.
The reason is that you only pay the third party when they generate a sale. This means that you do not have to pay upfront for marketing efforts, such as advertising or social media campaigns, that may not lead to a return on investment.
2/Access to new audiences.
By working with affiliates/ partners, etc., you can reach new audiences and increase your online visibility, potentially leading to more traffic along different stages of your eCommerce buying journey and sales for your ecommerce store.
3/Greater credibility.
Affiliate/ referral marketing can help you build credibility with your brand by allowing you to partner with affiliates who are seen as trusted sources of information by their followers.
4/Easy to track and measure.
Many affiliate marketing platforms, such as UpPromote: Affiliate & Referral, provide detailed reporting and analytics tools that allow you to track and measure the performance of your affiliate marketing efforts in real-time. This can help you make data-driven decisions and optimize your marketing strategy.
5/Low risk.
There is little risk involved in starting an affiliate/ referral marketing program, as you are not paying upfront for marketing efforts that may not lead to a return on investment.
6/Increased customer loyalty.
By working with affiliates, you can build a community of loyal customers who trust and value the opinions of the affiliates they follow.

7/Increased online visibility.
Reach a wider audience: Affiliate/ referral marketing allows businesses to tap into the audience of their affiliates, which can help to increase the reach and visibility of their products or services.
Generate backlinks: Affiliate/ referral marketing can help to generate backlinks to a business's website, which can improve the website's search engine rankings and increase its visibility online.
Improve customer reviews and ratings: Affiliate/ referral marketing can help to improve customer reviews and ratings for a business's products or services, as affiliates are often more likely to provide positive feedback and promote the products or services to their own audience.
Increase social media engagement: Affiliate/ referral marketing can help to increase social media engagement for a business, as affiliates can share and promote the products or services on their own social media channels, which can help to increase the visibility of the products or services online.

8/Diversified marketing efforts.
Affiliate/ referral marketing allows you to diversify your marketing efforts and reach a wider audience, helping to mitigate the risk of relying on a single marketing channel.
If you want to boosts sales by generate an advanced affiliate/ referral marketing campaign, you will need an assistance tool. And UpPromote: Affiliate & Referral is a high suggestion. UpPromote is the top recommended affiliate/referral app on Shopify App Store. With this all-in-one solution, you can build and manage your marketing campaign with ease. UpPromote is serving more than 80 thousand users globally with over 375M revenue generated.
UpPromote is suitable for all business sizes with the price from FREE to $199.99/ month. Furthermore, UpPromote implements customization upon request for Enterprise customers.
Learn more about UpPromote !

Key features of UpPromote: Affiliate & Referral:

Easy-to-use: Quick setting up process with detailed instructions. Automated processes with automated functions can help to save time, such as Auto-generated affiliate links, coupons, and auto approval affiliates/referrals.
Build your affiliate team: Customizable affiliate registration form. Besides, you can create unlimited affiliate programs with different commission offers.
Manage your affiliate campaign: Track all referral orders and manage your affiliate performance by reliable real-time tracking process.
Fraud protection: Reduce the risks of affiliate fraud, referral scam that may cause loss to your business
Integrating with PayPal allows you to perform payment processes for your affiliates automatically within a few clicks. Automates payment procedures using PayPal integration. The Schedule Auto-payment with PayPal feature is officially realized.
Support to recruit affiliates  by free listing on UpPromote Marketplace; or with Multi-level Marketing feature.
The customer referral feature allows your customers to refer your products to their friends and family and earn a small commission.
Powerful management: Everything is customizable to match your brand's needs

An exclusive offer for all Wide Bundle users only, you will get 20% OFF for all pain plans when installing UpPromote via this link: https://partners.secomapp.com/apps/20off/affiliate/WIDE20
Create offers and bundles on your Shopify store with WideBundle !
1. Increase your turnover
✔️ Boost your revenue per visitor
✔️ Boost your average shopping basket (+30% on average)
✔️ Boost your conversion rate
2. Create bundles easily on shopify
✔️ Create your offers in 5 minutes
✔️ Step-by-step instructions on how to use the application
✔️ Articles, videos and personalized assistance if needed
✔️ Customer support available 7 days a week
✔️ WideBundle evolves regularly based on user feedback
3. And more bundles facilities !
✔️ 100% customizable design
✔️ Compatible with all Shopify themes
✔️ Integration with Page Builders
✔️ Integration with Cart Drawers
✔️ Integration with C.O.D. forms

You have 14 days FREE trial, download WideBundle now by clicking on the link below!