The most simple growth hacks to boost your AOV on Shopify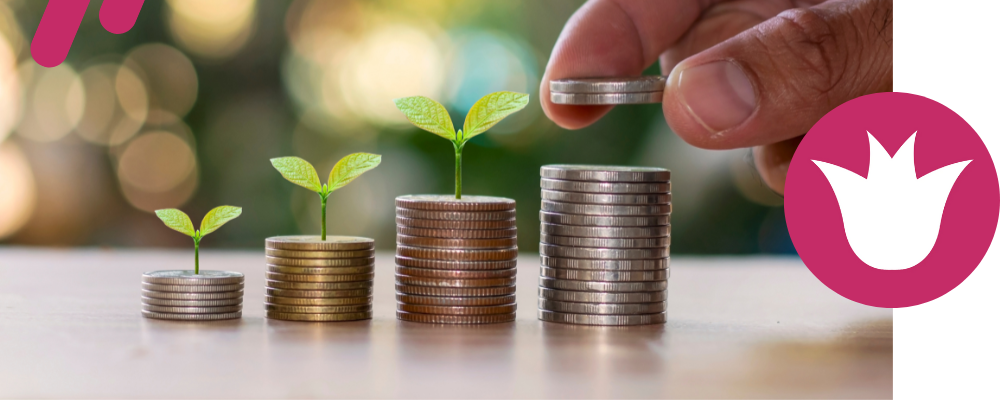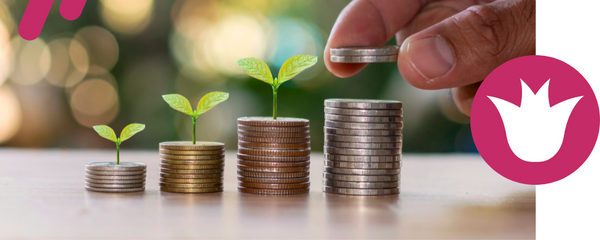 This article could also have been entitled "Earn more without giving more!"
The growth hack I'm going to present in this article is quite simple. It's easy to implement, quick to set up, and has an instant positive impact on your AOV and turnover.
And this growth hack is: "Use paid deliveries".
Disappointing? ... Wait till you read the rest, I guarantee it's worth it!
(📣Pssst... 2 BONUS TIPS at the end of this article!)

Average Order Value (AOV) definition
The Average Order Value (AOV) is a metric that tracks the average amount of money spent by customers each time they place an order on a website or mobile app. It provides insights into the purchasing behavior of customers. To calculate the AOV for your shop, you simply divide the total revenue generated by the number of orders placed.
AOV serves as a significant key performance indicator (KPI) for online businesses, enabling them to gain a deeper understanding of their customers' buying habits. While AOV can be tracked for any given time period, most companies prefer to monitor the moving monthly average to assess their overall performance.
How to boost your AOV ?
Boosting your Average Order Value (AOV) can be an effective strategy to increase revenue and maximize the value of each customer transaction. Here are several tactics you can employ to enhance your AOV :
Cross-selling and upselling
Volume discounts and thresholds
Bundling and product packages
Limited-time promotions
Personalized recommendations
Gamification and loyalty programs
Optimized checkout experience
Remember, it's essential to strike a balance and provide genuine value to customers. Focus on enhancing their shopping experience and demonstrating the benefits of purchasing more items rather than pressuring them into unnecessary or unwanted purchases.
Let's get into our growth hack to boost AOV !
This growth hack does not consist of offering paid deliveries blindly without thinking. There is substance and form. "Use paid deliveries", that's the form, but what will really reveal the power of this growth hack is the substantive strategy that you will implement with it. And believe me, this strategy will really allow you to increase your AOV.
So yes, even today, many e-merchants are afraid to offer paid delivery on their Shopify shop because they fear that their visitors will not convert their desire to buy into a real act of purchase precisely because of paid delivery. Let's be clear, this fear is legitimate because if your visitor arrives on your shop with a maximum budget in mind, then yes, a standard paid delivery* could cause them to exceed their budget and consequently abandon their purchase.
*Standard paid delivery: The price of delivery is not justified by an additional service (such as faster delivery).
However, offering only free delivery on your Shopify shop is a bit like buying a brand new Ferrari and not going over 80mph (130km/h) while driving on the huge highways of Dubai with no speed limit. What I mean by this metaphor is that you have the opportunity to increase your revenue and AOV through paid delivery, so why not?
WARNING! On the opposite, using only standard paid shipping on your Shopify store can also be very counterproductive. Indeed, as I said earlier in my article "8 Secret tips for your bundling srategy on Shopify", people hate paying for delivery because they feel like they are paying for emptiness. As an example, I put you a screenshot of the Shopify checkout of the armadamusic.com site.

Now that we have seen which delivery practices to optimize and which not to do, let me present a strategy that will allow you to increase your AOV for sure thanks to paid delivery.
"People hate paying for delivery because it feels like they're paying for nothing."
This sentence (which I have already written a bit earlier in this article) is the starting point of our strategy. Your paid delivery must be with value for your prospect. You must be able to justify its price in the eyes of your prospect (so that he/she does not have this feeling of paying more money for nothing).
Without further ado, here is the strategy that I recommend to increase your AOV very quickly without taking more money out of your pocket.

3 strategies to boost your AOV
Use 3 delivery methods !
Delivery in a relay point (free)
This is the cheapest delivery option, but it can be a little inconvenient for some people who are not comfortable receiving a parcel outside their home.
Home delivery + tracking (chargeable)
The price of delivery is justified by the delivery of your customer's parcel to their home, but also by the possibility for your customer to follow the delivery stages of their order in real time. You are therefore providing value to your customer and he will more easily consider it normal and acceptable to pay this slight extra to have access to these two additional services.
NB: Your prospect may even think something like "Well, after all, $5 or $10 more knowing that I've already paid $100 doesn't make much difference". This cognitive bias is very often used by salespeople in shops. First they manage to convince you to buy a rather expensive product, and then they suggest other, complementary and much cheaper products that you usually buy without too much difficulty. After all, $5 or $10 when you've just agreed to spend $100, that's almost nothing, don't you think? I invite you to read the book "Influence and manipulation" by Robert Cialdini which brilliantly mentions this cognitive bias and many others as well.
Home delivery + Tracking + 1 year replacement insurance (chargeable +)
The same arguments as for the previous delivery method are used to justify the price to your prospects. You are proposing a new service that brings value to them, so it is normal that the price of delivery increases. Regarding the mention "1 year replacement insurance", you will write in your general sales conditions that this insurance is valid for one replacement only. Make sure that the price of this delivery can cover the cost of re-purchasing the product to be replaced. The cost of re-purchasing the product will then be amortised by the additional profit you will have made from the price of the delivery.

Case study to boost your AOV
You sell a product for $35 and it costs you $5. You offer 3 delivery methods:
Delivery to a relay point (free)
Home delivery + delivery tracking ($4.99)
Home delivery + Tracking + 1 year replacement insurance ($9.99)
If the customer chooses the $4.99 delivery, you increase your AOV by $4.99 without doing anything**.
**Without doing anything: You only offer a home delivery which will cost you about 1€ more than a delivery point, and a parcel tracking that you have anyway put on your shop because you can't do e-commerce without parcel tracking (unless you like to be harassed by messages to the customer support ahah)
If the customer chooses the $9.99 delivery, if your customer has no problem with their product, you increase your AOV by $9.99 without doing anything. If your customer uses their insurance, you re-purchase a product for $5, which still leaves you with an additional $4.99 compared to an order where you would not have offered paid delivery, so you still increase your AOV

BONUS TIPS : Boost your Average Order Value with Delivery

TIPS 1 : "popcorn technique"
Also use the "popcorn technique" for your delivery methods! This will help you to make your most expensive delivery more attractive! (Read the 8 secrets of bundling article for an explanation of this technique)

Exemple :
Free delivery in a relay point
Paying home delivery + delivery tracking ($9.99)
Paying home delivery + Tracking + 1 year replacement insurance ($10.99)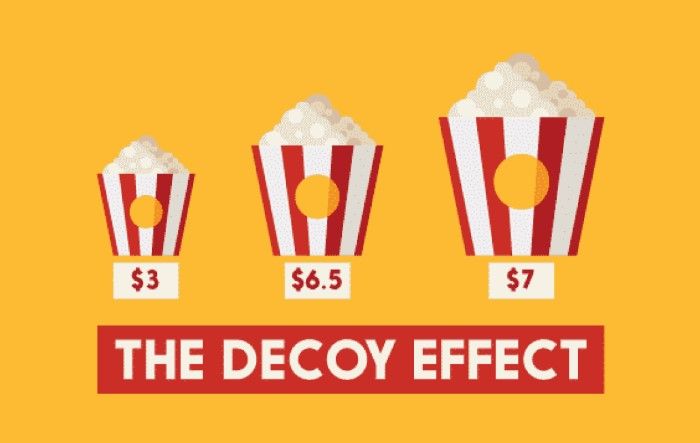 TIPS 2 : Name your deliveries differently
Think of naming your different deliveries to give a more professional look and to put a label like a seal of quality on your delivery methods.
Exemple :
Standard delivery 📦
Delivery plus ✅
Premium delivery ⭐
Boost your AOV with WideBundle !
1. Boost your turnover
✔️ Boost your income per visitor
✔️ Boost your AOV (+30% en moyenne)
✔️ Boost your conversion rate
2. Create bundles easily on shopify
✔️ Create your offers in 5 minutes
✔️ Onboarding guided step by step
✔️ Article, videos et personnal assistance if needed
✔️ Customer support available 7J/7
✔️ WideBundle evolves regularly based on user feedback
3. And more bundles facilities !
✔️ 100% customisable design
✔️ Compatible with all Shopify themes
✔️ Integration with Page Builders️
✔️ Integration with Cart Drawers
✔️ Integration with C.O.D. forms

You have 14 days FREE trial, download WideBundle now by clicking on the link below!